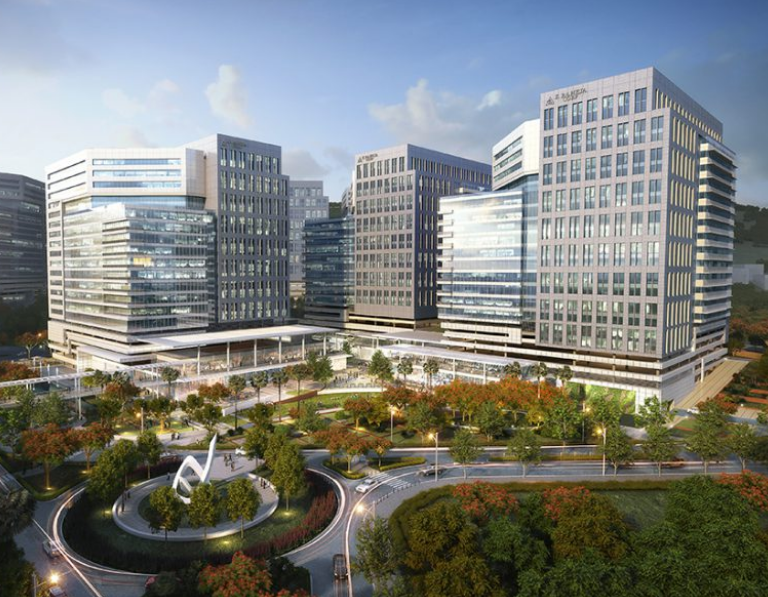 Exasperated of being confined to home since Covid-19 outbreak, Mr. Kapoor & family finally decided to take a break and drive down from Mumbai to Khandala, a popular weekend getaway. While driving through Mumbai, his eyes fell on the glittering office buildings, first at the Bandra Kurla Complex (BKC) and later at Airoli/Ghansoli. A simple thought crossed his mind:
"This work from home (WFH) trend would have reduced the property prices here too. Once Covid is over, these offices will once again beam with employees and property owners will enjoy regular rental incomes & some price appreciation too. And surely, investing in these best-in-class office properties is safer than investing in plots in some unheard location. How I wish that a middle class person like me, with only Rs. 10-20 lacs to invest, could have bought a small office in one of these swanky buildings!"
Soon, Mr. Kapoor's car entered the express way and his mind returned to his current reality that "I don't have crores to invest, hence its best to forget those glass palaces"
Introducing REITs!
Mr. Kapoor has made peace with his thoughts, but what if someone told you that for as little as Rs. 100,000, you could own a small chunk of the swanky Express Towers (Nariman Point) or FIFC (BKC) or Gigaplex (Airoli) or Golf Links (Bangalore) or Raheja Tech Park (Hyderabad)? And that this investment of yours will sit in your demat account and you can earn 4-7% rental income annually and some property appreciation over the long term! Welcome to the world of Real Estate Investment Trust (REITs)!
How do REITs work?
REIT is a legal structure (regulated by SEBI) that allows you to own demat units of a large property or a group of properties. As a minority owner, you are entitled to a share of the rental income and the capital appreciation. However, you do not have any say in deciding "whom to lease the property" or "what rentals to charge" and that is typically managed by a professional management company. The builders of such large commercial properties (Rajeha, Embassy, Blackstone, Brookfield, etc) usually finance such projects through a combination of debt and equity. By allowing thousands of investors like you & me to purchase a stake, they can release a part of their money from the project and use it to fund other such projects.
• Benefits for you:
o You can have a stake in best of the properties for as little as Rs. 100,000;
o You can easily enter or exit your investment through your trading account;
o You do not carry any onus of the legalities, upkeep & leasing of the property;
o You earn 4-7% rental every year and also benefit as the property prices go up;
o Tax on rentals is ~15-20% depending on the REIT structure)
Risks in REIT investing
Although REITs have existed in US and other developed markets since early 2000s, it is a relatively new concept for the Indian markets. The key risks that one should be aware about are:
• Rental risk: Rental yields of 4-7% should not be treated as fixed as they can be impacted by certain forces. If the work from home concept continues for a long time, it is likely that some tenants may vacate a part of their occupied offices. For example, if a company like Accenture decides to vacate its Hyderabad Tech Park office, it will take a long time to find such a large tenant to fill the same occupancy.
• Property price risk: Prices of offices in India have corrected by 10-20% since the outbreak of Covid. As such, the existing investors of REITs have lost 10-20% on their investments. It will recoup only if the property prices rebound.
• Sponsor risk: The sponsors (Rahejas, Embassy, Blackstone, etc) of the REITs have the power to buy new properties & sell existing properties of the REIT. From the history of REITs in the US, we know that sometimes, the sponsors do not act in the best interest of their minority holders.
Overall View – Balanced benefits for the risks
Overall, REITs offer a range of conveniences to small investors like us – flexible tickets size, easy buy & sell, no legalities & up-keep hassle, stable income and long term appreciation. There are only two REITs listed in India and both of them boast of high quality sponsors, high grade properties and high grade tenants.