India is a unique country with more than 150 sectors and over 5,000 companies listed on the stock exchanges. Unlike developed countries, index stocks in India contribute only a small part of the overall stock market and there is ample opportunity to pick and choose stocks. Our expertise lies is identifying mega trends and companies that can benefit from these trends.
Investing Philosophy
We prefer to invest in companies that have a strong underlying business, bright growth prospects and are available at a reasonable price. We are agnostic to market capitalization and our advice covers the entire spectrum – small cap, mid-cap and large caps. Most of the mega trends and company level strategies take 3 to 5 years to manifest; so it is only natural that we expect our recommendations to play out over the long term.

Also, unlike mutual funds who have the pressure to remain 100% invested, we do not have any such compulsions. In case we are cautious about the future or if we do not find enough opportunities at the right price, we may advise to maintain cash or liquid investments in your portfolio from time to time.
Our Stock Selection Process
Finding attractive stocks from a list of approximately 5,000 companies requires good understanding of macro trends and thorough screening of companies. As an illustration, the government announced its ambitious housing project in 2015 under the name "Housing for all by 2022" and started working towards it. Our macro analysis tells us that building material companies, cement companies and housing finance companies could have been big beneficiaries of this mega theme. Post this, there is thorough research done on these companies before we arrive at a recommendation. Below is a short summary of the process:
1. Identifying a mega-theme
2. Identifying beneficiaries of the mega-theme
3. Understanding promoter's capabilities and intention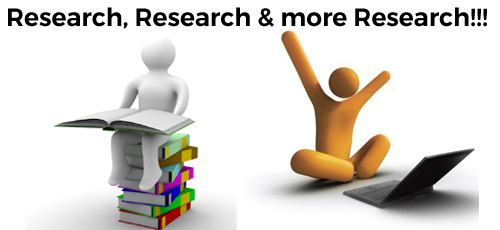 Research

Research is done in-house and our approach gives a large weight age to fundamentals of the company and the sector. Research not just confined to desk research (reading annual reports, industry reports, analysing numbers) in an air-conditioned office but we also do lot of ground research — talk to dealers/ distributors, industry experts, company managements, conduct factory visits, attend quarterly conference calls, analyst meets, attend AGMs, etc.
Return Expectations
We want to draw your attention to the fact that equity investing is not linear process. There will be some fantastic years where you will make a lot of money, some ordinary years where you will just chug along and some bad years where you can lose some money.
On a long term basis, our endeavour is to create decent amount of wealth for our customers. For portfolios constructed solely based on our advisory, we believe that they should be able to outperform the Sensex (our benchmark) for a long period of time.
Feel free to reach out to us on [email protected] in case you wish to avail or know more about our services.